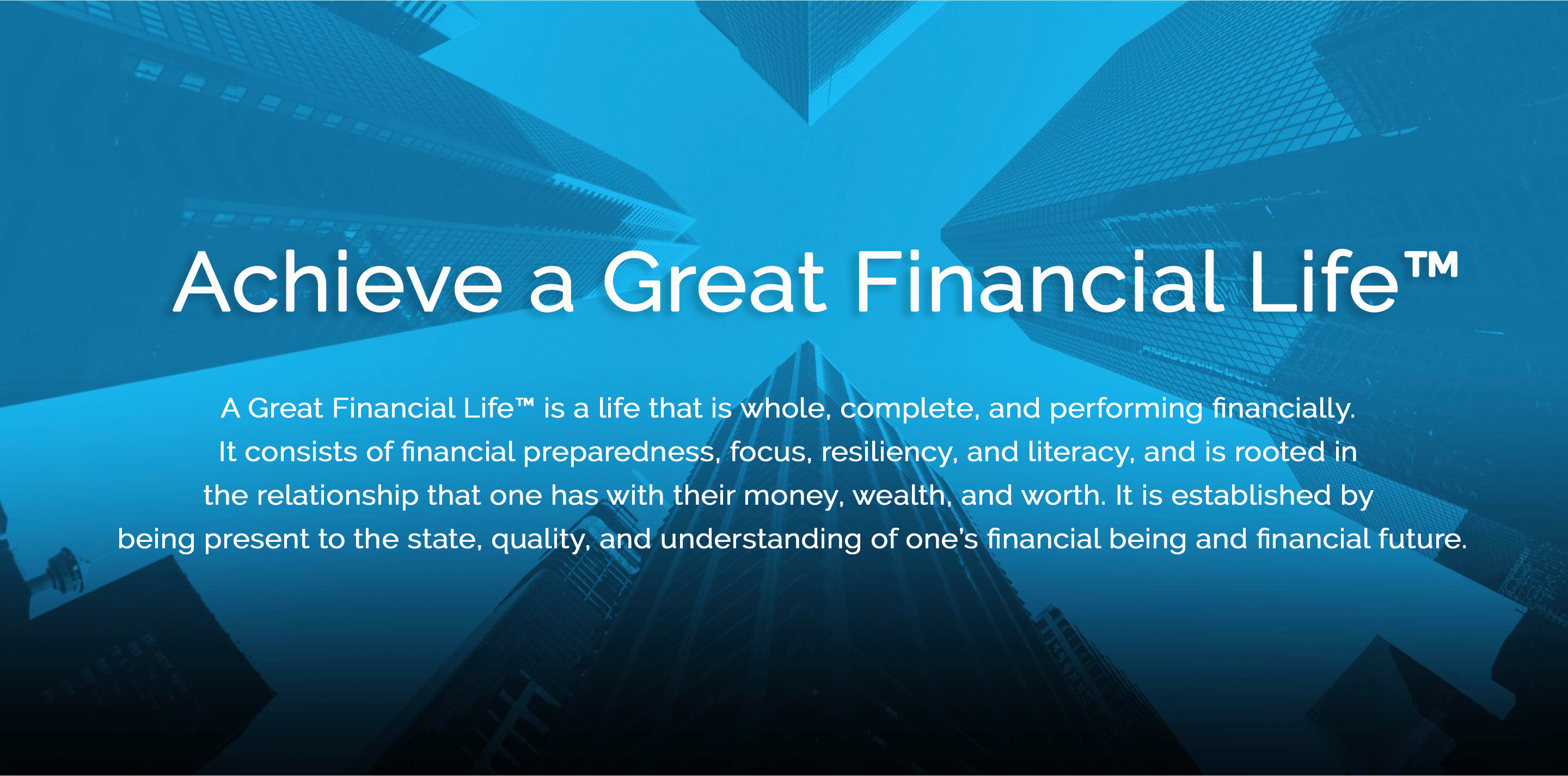 First step, learn how to protect your financial future.
Download your FREE Crisis Planner
---
BE PREPARED

Financial Life Performance™ is a conversational construct that empowers those that enter such a courageous conversation to correct course, modify actions or purify focus so to live a financial life free of concern, crisis, or compromise.

PLAN FOR THE FUTURE

The Financial Life Professional™ leverages LEGACY's unique and proprietary process to help identify specific financial life breakdowns, allowing clients to produce measurable shifts, distinctions, breakthroughs and even transformations in their relationship with the state and future of their financial life.

Take the Test. See how you score.

GO TO ASSESSMENTS ➔
---

How can a Financial Life Professional™ help you?
Self identifying financial goals, ambitions, challenges, crisis and a NEW vision for empowering financial possibilities
Creating NEW personal, professional, and purposeful plans for action
Identifying and collapsing self limiting belief systems, views, and values
Measuring one's Financial Life Quotient™ and devising a strategy to fill the knowledge gaps and areas for growing concern
Completing one's Financial Life Vault™ getting whole, complete, and organized financially for life
Generating a NEW financial life plan to live and realize a Great Financial Life™, one that is whole, complete and performing
Getting straight with all stakeholders and advisors about what works and what doesn't work financially in one's life
Defining new partnerships, relationships, and associations to qualified (licensed) advice providers
Eliminating low financial tolerances so to generate higher financial performance from people, products, and investments
Locating one's self at the source of financial results rather than chasing them
Potentially start a NEW business focused on being a contribution, making a difference, and linking pay check to purpose
Live, lead and leave a REAL LEGACY.
---
Jessilyn Persson

After 15+ years in the corporate and public sector, this visionary woman decided to leave her highly successful career as a Project Management Professional and became one of the founding partners of Legacy Global, as well as a full-time investment banker, real estate investor, speaker and educator, specifically for women.

By using her strong prowess of leadership, expertise in financial education and real estate investing, she educates and supports women to create a vision and a plan that can transform their life. "I believe that women deserve a life full of abundance, and that starts with their relationship to money, wealth, and worth".
Jessilyn Persson

+1 780 265 4292

https://www.jessilynpersson.prepareyourlegacy.com
© 2020 Financial Life Professional, All Rights Reserved